Currently, I'm in Samoa for an interesting reason: a heat adaptation camp with Rob Dallimore from Foot Traffic Coaching. My main role on the camp is being the support crew, driving, feeding and watering the athletes.
We've set our sights on preparing for two big races: the Ironman World Championships in Kona for the women and Nice for the men, both expected to be particularly warm and humid.
To give the athletes a sense of what they're up against, they took on the "Warrior Race", a half-iron distance triathlon simulation. With just 7 racers, you'd think it might lack intensity, but their performances were commendable. It's a testament to how group dynamics can elevate individual effort.
But here's a little confession: that same group spirit got to me as well. As I was manning the aid stations, I found myself lacing up for an impromptu 10k run on the course with the last of the athletes. To my surprise, I clocked one of my better times in recent months, despite a lack of fitness and the very challenging conditions.
This entire experience has given me more insight into the powerful role group dynamics play in endurance coaching, which is what I'd like to discuss with you in this post.
Read the full post or if you'd prefer you can listen to the audio version on our "Endurance Coaching Business' podcast here
Thanks to Seti Afoa at Samoa Events for facilitating the camp and to Scotty T Photography for the amazing drone footage. And of course Rob Dallimore from Foot Traffic for his coaching expertise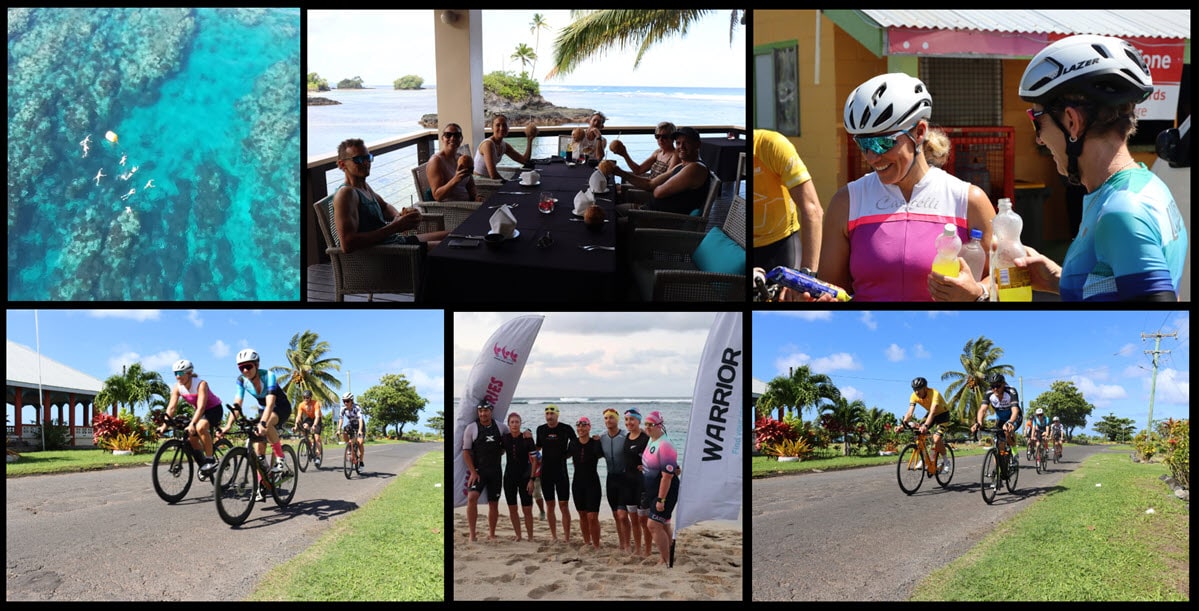 Ever been part of a group run where everyone seems to feed off each other's energy, pushing harder, running faster? There's something about the rhythm, the shared goal, and that sense of camaraderie that makes everyone up their game. That's the power group dynamics.
And it's not just on the roads and trails where this happens. It's similar to how a successful business team operates - sharing ideas, inspiring each other, and working together to solve problems. This kind of unity can lead to some pretty amazing results that could never be achieved by individuals. That's the same 'team effect' that can be applied to endurance coaching.
Group Dynamics in Coaching
Picture your crew of endurance athletes, at some in-person training seasons but mostly each one in a different part of your city, country or maybe even a different corner of the world, but united by their training. Despite being physically apart for most of their training and connecting virtually, their shared energy and common goals create a sense of camaraderie and drive that transcends the digital divide.
It's not just a cool concept - this is the essence of group coaching. It's something of a game changer in coaching in the modern era, fostering an environment where athletes drive each other to reach heights they wouldn't achieve alone.
Balancing the Energy - Preventing Overtraining
However, it's not all smooth sailing. In the heat of the group dynamic, athletes can sometimes get a bit carried away, pushing themselves into the wrong zone. As their coach, it's your job to manage this.
The good news? Technology is your friend here. With online coaching, you can prescribe individual training intensities, ensuring everyone's pushing but not pushing too hard. It's a bit of a balancing act, but with the right tech, it's totally doable.
More than Just Training
Group training isn't only about the physical grind. There's a deeper element that can't be measured in stats or figures.
Remember the shared laughter, the collective anticipation for the next challenge during a group workout? This shared experience turns individual struggle into a team challenge.
There's also comfort in knowing you're not alone. Training together, even virtually, fosters a bond among athletes. The highs are celebrated together, the lows softened by shared empathy and support. And, the friendly rivalry adds a fun, dynamic element to training.
In essence, group training transforms solo sessions into social events, personal endeavors into shared journeys. It's not just physical progression, but also about building a community that grows together.
Tech Tools for Group Coaching
And that's where technology really comes to the fore. With some smart tools like shared calendars, group chats, and progress tracking, you can create an online coaching environment that's engaging and interactive.
Training Tilt is a platform designed with these needs in mind. It makes it easy to manage all the moving parts of online group coaching, from training plans to communication and even payments, all under one roof. You can learn more about our group coaching features here.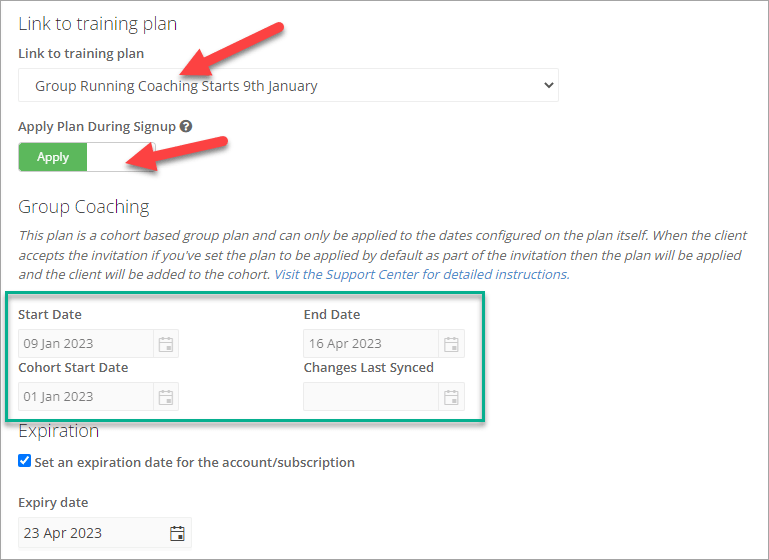 Group Coaching - A Win-Win Situation
So what's the takeaway? Online group coaching is a mix of performance improvement, community feeling, and yes, even fun. With the right approach and tools, you can foster a coaching environment that you and your athletes will love.
It's like harnessing the spirit of a group run and taking it online. A space where your athletes can train together, even when they're miles apart.
The big upside for coaching businesses is that group coaching won't limit your coaching revenue like one-on-one coaching inevitably will. Try our coaching revenue calculator to see how much more revenue your coaching business could earn by adding a group coaching model. I also wrote recently wrote about another 8 reasons why adding group coaching can help your business.
That's it for now now, but I'm keen to hear your thoughts. How are you harnessing group dynamics in your coaching? Have you implemented any group coaching? How did it go?
Hit me up with a reply, I love hearing from coaches applying these principles in the real world.
Take our Free "Authentic" Marketing Course for Coaches
Designed for endurance sport coaches. Marketing doesn't need to be pushy. The best marketing simply creates a win-win relationship between you and your customers. Take the simple 6 part course to learn more.