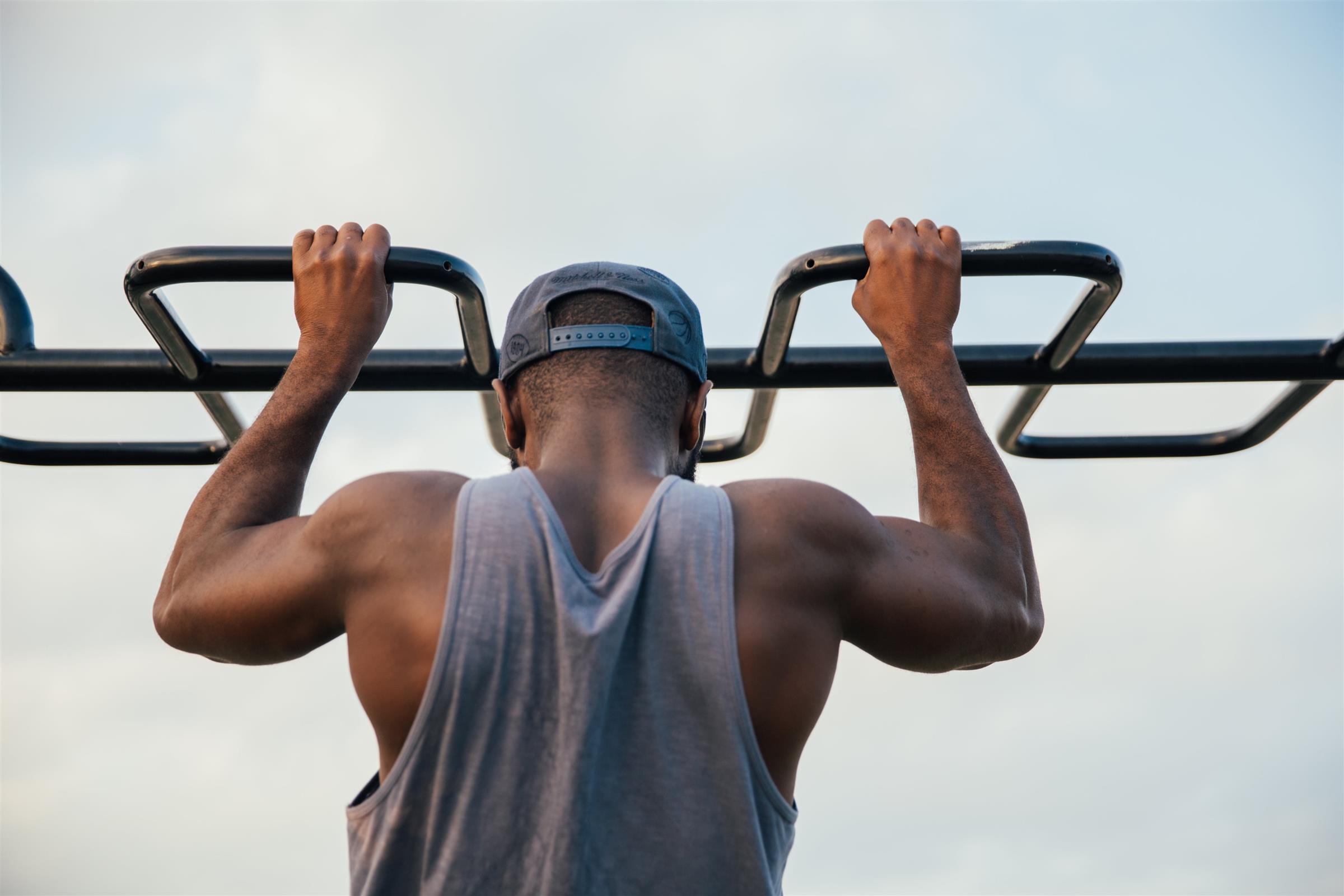 Image:Burst
Social media is a powerful marketing tool for endurance coaches. Your clients use it everyday to share their #fitlife, and so should you. Sharing content on social is a killer way to generate leads and build a community around your coaching brand — but it can be tricky to know where to start.
Read onto discover how you can get started and learn how to crush it on social in 2019.

Find the right platform for you and tailor your approach

Facebook. Twitter. YouTube. Instagram. LinkedIn. There are dozens of social platforms out there that businesses use to connect with their customers. But just because they exist, it doesn't mean it's right for you.
Spreading yourself thin will just detract from your social content marketing. While your clients should push themselves further, the same doesn't apply for your social strategy!
Instead, opt for two or three social platforms that you can easily stay on top of.
Facebook is a given here — it's the biggest social network out there, and your clients are active on it daily. So too is Twitter. Despite reporting a slight decrease in users last quarter, it's still a popular platform that your clients use on a regular basis.
But Instagram deserves a special mention here.
The visual social network is the perfect platform for the fitness community. Its emphasis on photos, video, and Stories, combined with a strong hashtag feature (more on that later), make Instagram ideal for fitness fans posting #MondayMotivation snaps, progress updates, and, yes, more than a few mirror selfies as well.
Takeaway tip: don't spread your social strategy too thin. Stick to two or three networks and create a solid presence across each.

Share the right content on the right platform

Once you've chosen your social platforms, you'll need to create a tailored strategy for each. Unfortunately, there's no one-size-fits-all approach to social. What works for Facebook doesn't necessarily work for Instagram, and you'll need a bespoke approach for each.
Let's start with Instagram. Naturally, on such a visual-heavy platform, images and video are king. Post short clips of your coaching sessions, sharing useful tips and exercise ideas to increase endurance.
And populate your Story with video of your training sessions (both your own and your clients) to give prospective clients a taste of what you offer. This tactic doesn't just keep your Insta feed looking slick. It also delivers value to your followers, giving new and prospective clients a reason to return to your social profile.
It is this that sets you apart from the countless vanity posts we see on Insta — your followers actually gain from your content, and will be more likely to reach out to you as a result.
Your Facebook strategy, on the other hand, will be a little different. Hashtags aren't as popular on Facebook, but there are countless fitness communities that you can share your content on to get noticed.
Before and after posts are especially good for Facebook communities. Sharing snaps of your clients' progress (with their consent of course) in these groups is a great advertisement for your coaching business. These communities are where your prospective clients hang out, making them a fertile space for lead generation.
Takeaway tip: the content you share will vary depending on the social platform you use. Go for images and video on visual platforms like Instagram or Pinterest, and share your blogs and community content on Facebook and Twitter.

Use hashtags to get your content seen

Hashtags are how people create and join conversations on social. They are the thread that tie social media communities together, and they're how prospective clients find your coaching business online.
While hashtags don't work as well for Facebook, they're ideal for Twitter and especially Instagram. As well as broad, generic ones such as #fitness and #strength, there are plenty of other endurance-training
Here are some good related endurance coaching hashtags to get you started:
#endurancetraining
#endurancecoach
#personaltraining
#fitnessmotivation
#powerspeedendurance
#endurancechallenge
These hashtags are just a jumping-off point. For some quick hashtag research, scope out your competitors to see which ones they're using.
Takeaway tip: as a rule, use no more than two hashtags per tweet, and no more than 11 per Insta post. Your Instagram hashtags should be added as the first comment on your post, and span generic ones (e.g. #fitness or #running) and specific ones, such as #sandiegofitness.

Embrace free tools and tech to save time

Between coaching, running a business, and sticking to your own exercise plan, finding the time to implement a solid social content marketing strategy can be tricky.
Thankfully, there's plenty of free tools, tech, and resources you can use to save time and make your life that bit easier.
One of the most time-consuming aspects of a social strategy is sharing content on a regular basis. Posting consistently keep your followers hooked and increase your chances of being found, so it's a task worth doing.
So use a social automation tool to plan and schedule your content ahead of time. Many come with free plans that are more than sufficient for your coaching business. And as your business grows, these tools provide affordable payment plans that make it easy for you to scale up.
If you're struggling to find the time to take photos for your social platforms, why not opt for some unique stock photos?
Rather than sharing dull, generic shots, opt for some fresh, crowdsourced photos instead. Burst has a great variety of high-quality shots that look and feel unique. Add a motivational quote over the top with a text overlay and hey presto! Some instant content that your followers will love.
Takeaway tip: break a sweat on the running track, not over your social content strategy. Use the tools and tech mentioned above to cut time spent on your social strategy in half, giving you more time to focus on your business.
Starting with social for your endurance coaching biz is a savvy business move that will net you new clients. Follow the tips above, and implement a social content strategy that really gets you real client #gains in 2019.
Take our Free "Authentic" Marketing Course for Coaches
Designed for endurance sport coaches. Marketing doesn't need to be pushy. The best marketing simply creates a win-win relationship between you and your customers. Take the simple 6 part course to learn more.