A monthly update from Amelia Rose Watkinson on aspects of pro triathlete life - May 2018
May was the name of my childhood cat, short for Mayhem - and kind of describes my mental state for the month dealing with my dud foot. In hindsight, I would've done things differently but they say life's about the journey, not the destination so I'm learning throughout the process. Other than that things are starting to feel quite settled, we've discovered the best coffee roasteries and the nice spots for picnics and my not so little brother came to visit.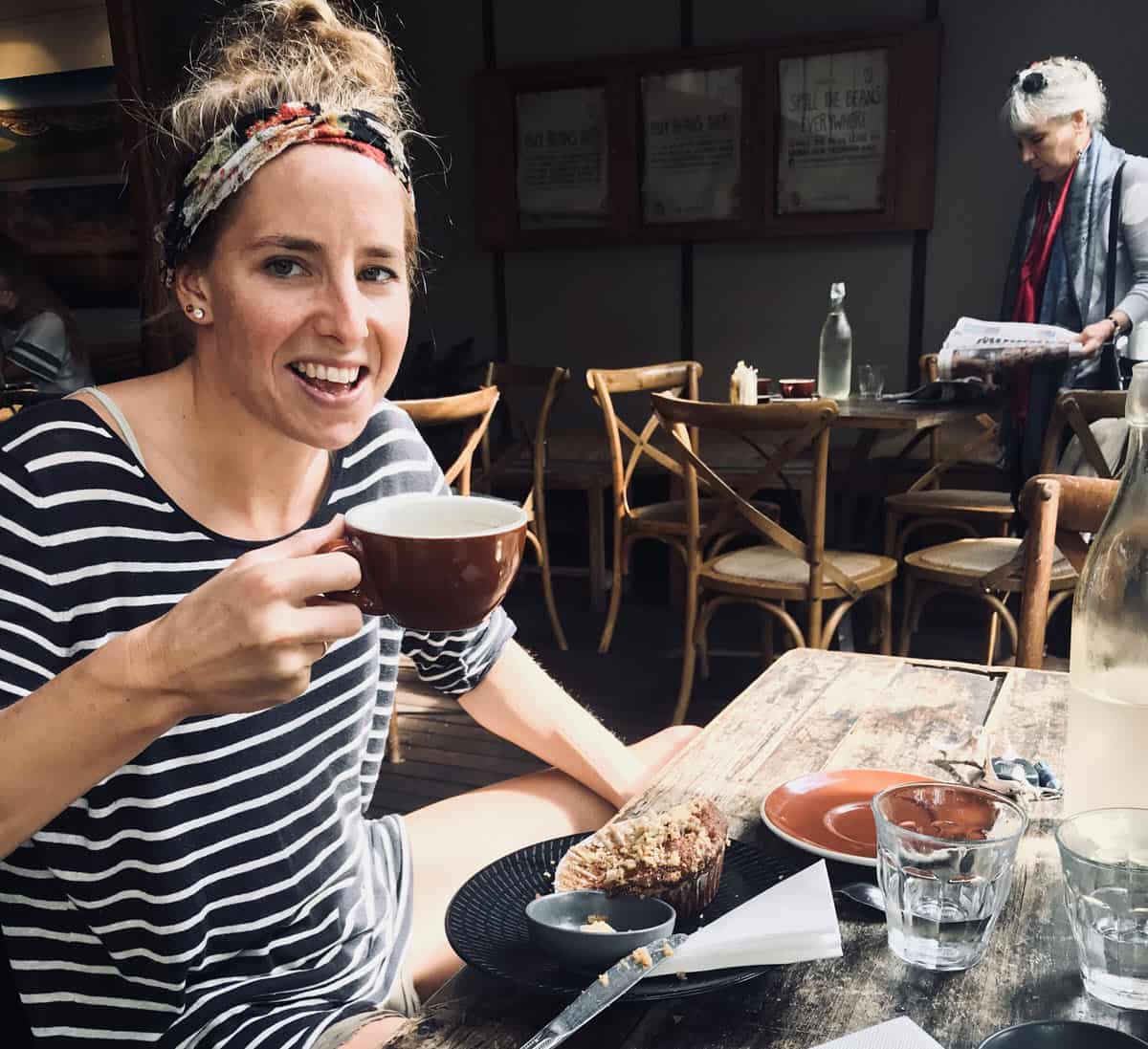 1 step forward 2 steps back
I was told by the Docs the decency of my stress fracture would take a bit longer to heal, more like 8-10 weeks. I got my head around this. I was quite content with getting in plenty of swim and bike miles. Even beat Alex up a nice long hill climb to the top of Mountville and down the other side because its 15% gradient and his TT bike brakes suck. I get to swim in the lane next to Australia's fastest long-distance swimmers though have been nicknamed 'peg leg', which is also the name of Coach JR's 3 legged turtle. In fact, I decided that I should almost train like this more often, without the exuberant fatigue of running I can get in much better quality in the other 2 disciplines.
At week 10 I started mentally preparing for the excitement yet uncomfortableness of my first run back. I was still experiencing a little bit of pain but Alex suggested Phantom pain. I had a scan done anyway to be sure. Unfortunately, it turns out young healthy female athletes don't have the healthiest bones. The fracture was non-union and not healing. I had talked to half a dozen different doctors in different countries, found myself in an awkward loophole of no insurance or long waiting lists and there were possible complications with surgery anyway. We settled on the conservative management of back on crutches, non-weight bearing and a bone stimulator machine for another month.
Headspace
It was after the unexpected scan results that sent me despair for a week or so. Kind of like marathon runners at a buffet on taper week. The contemplation was; if my foot would even ever heal, if I was just wasting time or if in a couple of months time I would need some sort of surgery anyway. I hit the stage of exaggeration; that I may as well quit triathlon, maybe its just not meant to be, maybe I should look at an alternative full-time job or switch sports, so what was the point in doing all this swimming?? Fortunately, my drama was short lived. I quickly became restless, and realised that even if I wasn't a professional triathlete I would exercise every day anyway, I enjoy it, it makes me feel good and the people in it are good sorts.
I also read one of Lauren Fleshmans blogs and loved this line, "My pleasure meter used to range 0-10. Without activity, it tops out at a 7.5. With physical effort in my life, with some kind of goal, my happy is happier, the world is more colourful, I get more done in a day despite having less time to work, I'm more creative, more spontaneous, more moved."
So I only missed a couple of swim sessions and it was nice to be around motivated people. JR added his bit buy letting me know that no fat triathletes are allowed in his squad, so if i don't come swimming I'm not allowed dinner, instead, i have to sit and just look at the cook book.
Good timing for my little brother to come over from NZ for a visit, which forced me into sticking to my current game plan and enjoying doing other things. Actually, I think he was secretly stoked I was in a boot otherwise knew it would've been a full blown training camp. Though I still managed to end his 6month training brake (was NZ junior rower) with a few gym sessions (where he overestimated his loss of fitness and half blew the top off the leg press machine). He also introduced me to a few epic rowing machine sessions with my boot on and as perfect technique as possible without using my legs (straight back is key) which left me sore for 3 days. We got another perspective of Noosa from the water ways with a decedent kayaking excursion, and decided on our dream house purchase if sport really takes off. Fitted in a tour of inner Brisbane where I 'crutched' a wooping 5.7km (earned my dinner) and included a mentally refreshing visit to the Art Gallery.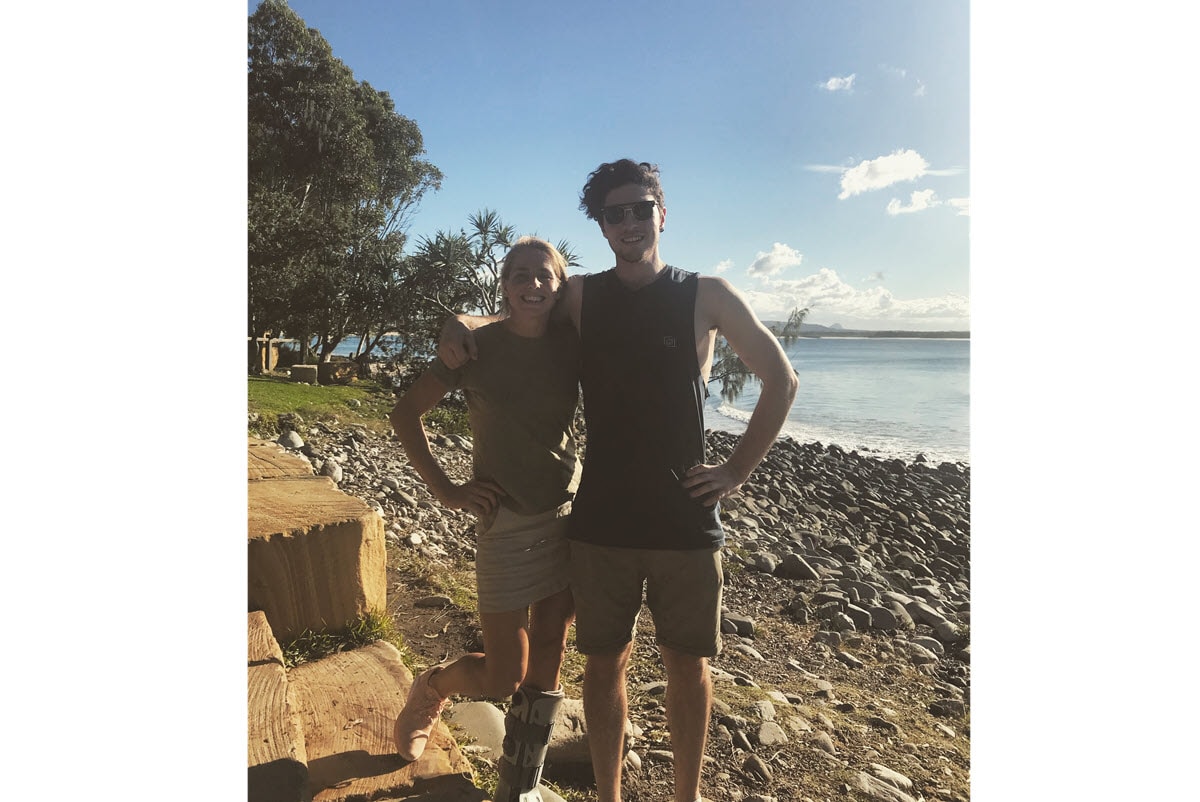 Under the knife
Near the end of the month, I had a shift in support team, the Doc rang me on Monday arvo and said I was booked in Friday in Melbourne for surgery (compared to the rate things had been moving with my foot, this was Asics Gel-Tartherzeal fast). The new plan was to drill some holes, put a metal rod in, 2 weeks of sitting on my arse, 4 weeks of heaps of swimming, but no wall pushing, gentle biking then get ready for my first walk-run in 19 weeks.
Not the most exciting excursion to Melbourne. Their weather highs are Noosas lows. Though I did get nice airport privileges again, and seeing as I was a trooper and one legged squat jumped up the stairs instead of making them get the lift, I got my bags carried and escorted via a short cut straight to the pick up point. Importantly I felt a sense of relief and progress.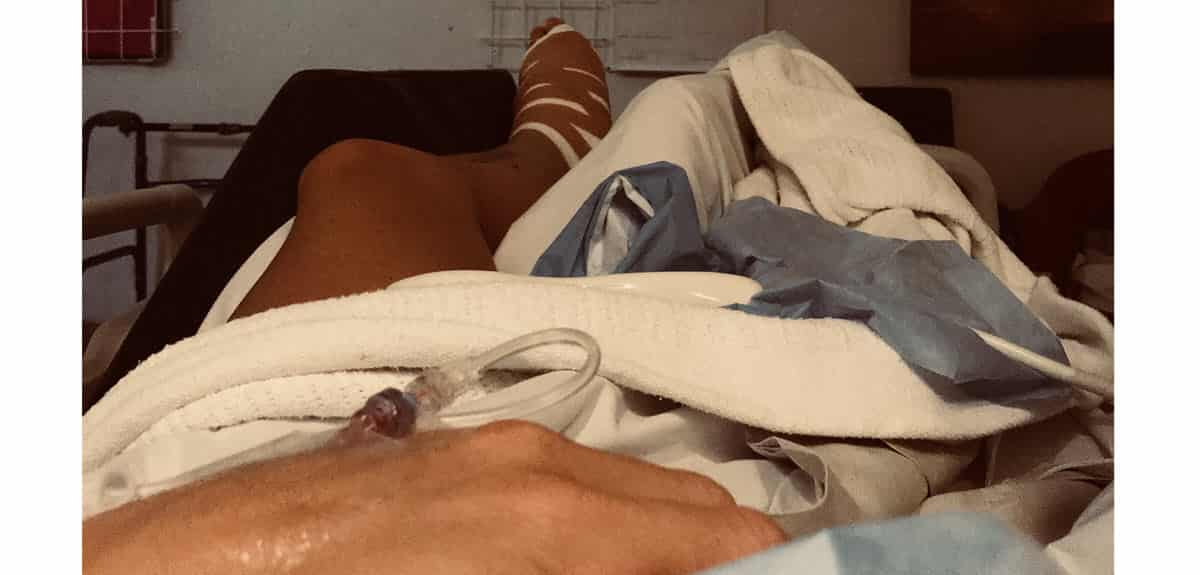 Sometimes don't set goals
I'm already 5 days into embracing the 'fat man recovery'. I get to drink more good coffee because I'm definitely more tired without exercise/ my foot is stealing all my bodies energy. Its also given me the opportunity to do; a lot of sleeping, some reading, some netflix watching, some self taught research and reflect and understand, even while writing this blog, how important the process of dealing with an injury is.
Amongst a post swim session chat with Felicity and later a similar convo wth Armando, we worked out the importance of small copping mechanisms. For me, I like knowing the plan and having a streamlined process. But gearing it towards race specific goals can mean trying to come back too quickly which normally leads to getting hurt again, be it physically or your confidence. A realistic or even pessimistic time frame, stepped out with small achievements, like running on land again, that way if you're making progress sooner than expected its a bonus. I've also gained a new level of appreciation for being able to be an athlete and my successful races to date, maybe the tough times are needed for a gentle reminder every once and a while.
The side story is that my ribs are currently more sore than my foot because I feel down/ around the balustrade of timber stairs trying to get up using crutches.
One step at a time..
I also like this line:
"sometimes when you're in a dark place, you think you've been buried but really you've been planted".
Take our Free "Authentic" Marketing Course for Coaches
Designed for endurance sport coaches. Marketing doesn't need to be pushy. The best marketing simply creates a win-win relationship between you and your customers. Take the simple 6 part course to learn more.