Here's what's new for coaches at Training Tilt
So long November! thanks for all the fish!

Ideas from our coaches keep rolling in to our public roadmap. Thanks to everyone who has contributed. We are really starting to get a handle on what we should build to help coaches save time, help their clients succeed and build a better coaching business.

Here's what we launched in November!
Duplicate a Workout in the Library
Coaches can now save time by duplicating an existing workout in the library Read more about the details.

Create Structured Workouts by Uploading Zwift zwo Files
You can now save time and generate structured workouts from existing zwo files! Check out my video showing how it works. No need to build every workout from scratch!
"Find my Site" Login Page
Sometimes clients and coaches forget their unique site url and come to the Training Tilt website to try to login. Athletes and coaches can now find their sites and logins automatically. No more waiting for our support team to look it up and get back to you! It's win win! Read more about how that works here.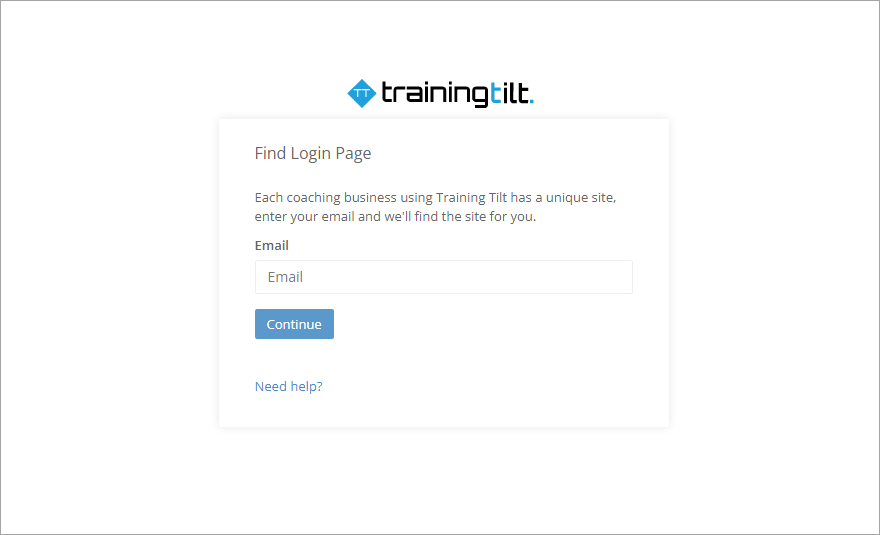 New Notifications for Goals and Events
We created new notification types for Client Goals and Events.
Coaches and athletes can receive a notification when their coach or any of their assigned athletes creates, changes, removes or marks a goal as being achieved. Read more about the details.

News from our partners and the endurance community
I'm currently working on a blog post about a fellow New Zealand business that is really exciting. Race Ranger is tackling the drafting problem in triathlon and are testing their technology here in New Zealand during the up coming triathlon season! I'm very excited for them. Read more about them on their website or listen to the episode with Race Ranger CEO James Elvery over at our friends Fitter Radio.
Coming soon at Training Tilt
We are working on a new free service for endurance coaches. It doesn't matter which coaching platform you use any coach is welcome to use what will be the industries most comprehensive endurance coach business directory. Hit reply to find out more and be one of the first to list your business and get found online by more potential clients.
If you aren't a Training Tilt coach yet please feel free to signup for a free trial any time or reach out to book a live demo with me.

Have a great month coaching, training and racing wherever you are in the world.

Got news you'd like to share about your business or the endurance industry? Use the chat box, I'd love to hear about it and help however I can.
Take our Free "Authentic" Marketing Course for Coaches
Designed for endurance sport coaches. Marketing doesn't need to be pushy. The best marketing simply creates a win-win relationship between you and your customers. Take the simple 6 part course to learn more.