Here's What's New for Coaches at Training Tilt
A steady stream of improvements have gone live during the last two months, including additions to the mobile apps, layout and style improvements, more tools to manage your member accounts, and a new running calculator
Cooper V02 Calculator and Custom Calculator Pages
We've just added a new calculator to the list of calculators on the web version of the platform. We've also added a way to add custom pages to your site that will default the calculator page to a specific tab/category. Check it out here.

Social Group Improvements and added to Mobile Apps
We've made some improvements to the Social Groups feature, you can now add a banner image to a group. Social groups now have a specific menu item in the mobile apps instead of only being viewable from the global chat feed. Read more about how that works here.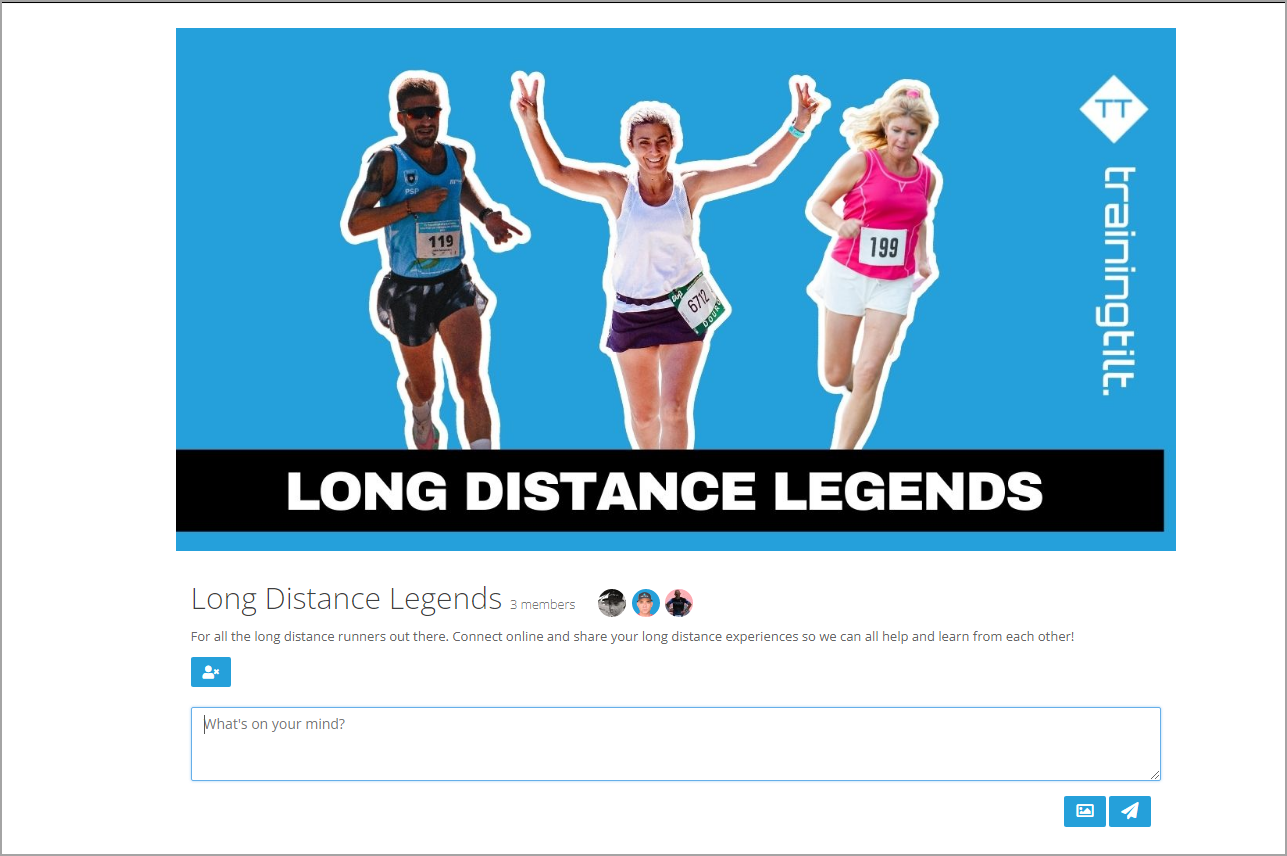 Embedded Routes
You can now add embed code from apps like RunGo or to a route and the route itself will appear on the web and mobile apps. Read more about how that works here.
Category Search for Routes and Tips
Both Routes and Tips can now be search by category. Great for coaches to be able to separate routes by location, distance, difficulty etc and for clients to be able to filter them. More about how that works here.

Recipe Export
You can now export your recipes to a csv file in case you need them in other systems or for whatever reason you want to leverage the flexibility of the data in csv format. Read more about how that works here.
Support for Searching with Accented Characters
We've fixed an issue where if you enter content with accented characters in languages like Polish or Greek. although the values could be entered, searching for content using those characters would not return the correct results. Read more about the details.
Hide Volume Metrics on Training Plan
When a training plan is viewed by a client in their account or by a customer in a training plan store the metrics of the plan are currently shown based on time volume. To hide the volume metrics of a training plan edit the plan and select "Hide volume metrics" before saving. Check it out here.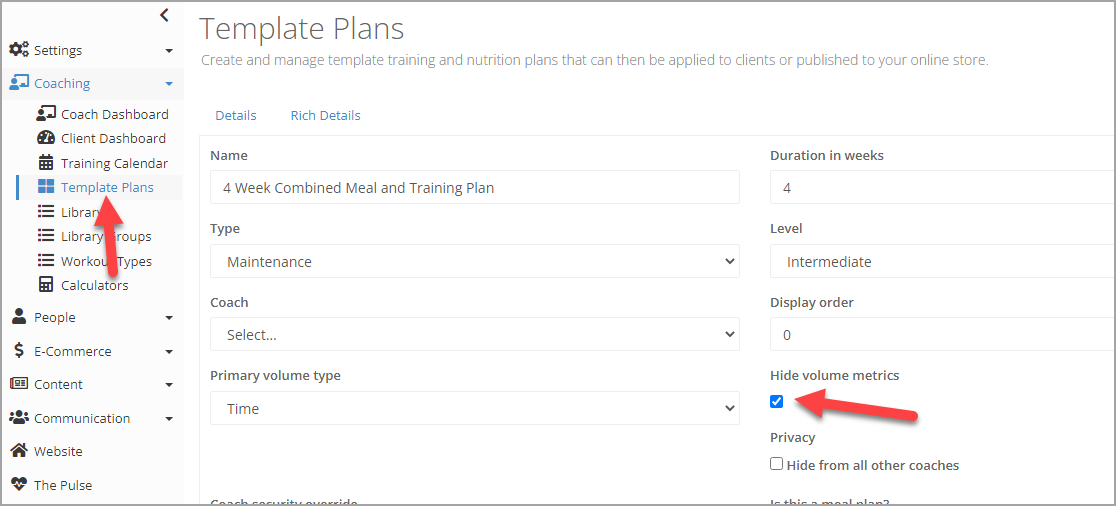 Cancelling Fixed Length, Invitation and Manually Created Memberships
You can now cancel any type of membership linked to a client from the client's account page. This will cancel any pending payments and remove their access based on the specific membership being cancelled. Read more about how that works here.
Coming soon at Training Tilt
Sharable Workouts
Next out the door will be our "Sharable Workouts" feature where as a coaching business you'll be able to configure your workouts to be publicly sharable so you can share a link to social media or anywhere on the web. This feature is designed as a way of increasing web traffic to your coaching site and building trust and authority with potential new customers. It's also great for just sharing individual workouts with people who may not have accounts in your platform. If you share a structured workout, visitors will even be able to download the files for Zwift or send the workouts to their Garmin accounts.
If you aren't a Training Tilt coach yet please feel free to signup for a free trial any time or reach out to book a live demo with me.
Have a great month coaching, training and racing wherever you are in the world.
Take our Free "Authentic" Marketing Course for Coaches
Designed for endurance sport coaches. Marketing doesn't need to be pushy. The best marketing simply creates a win-win relationship between you and your customers. Take the simple 6 part course to learn more.