Businesses like babies and books need nurturing time, energy, love planning and, yes, money to develop grow and prosper - Rachel Bermingham
Those are good comparisons and another is that of a garden, a vegetable garden specifically. Even more specifically, my vegetable garden in Auckland.
For the past few months, I've been growing my own vegetable garden. At the same time (and for years before that), I've been trying to grow my business and there are lots of comparisons to be made.
Let me take you on my gardening and business journey.
Phase 1 - Starting with Nothing (almost)

The Garden
Basically, you just start with nothing. You need to get yourself some dirt and some seeds or seedlings. Seedlings work best because you don't have to wait as long to get started. I built myself a raised garden out of some old timber we used for a fence, and Nicky my partner came up with the idea of re-using some pots we had from our new hedge trees. Even if you use what you already have available you have to invest a lot of time and money in your garden up front without any immediate returns. It's quite exciting because it's new and you're anticipating the harvest!
The business
A business is the same, you don't have much when you get started but it's much easier if you start with some good tools and templates so you don't have to start everything from scratch. In my business, I have lots of tools I use that I could have built from scratch. If I had done that though, I would have gone out of business years ago. Although some of these tools were free, most of them came at a significant cost both in terms of time and cash. But I was motivated and excited because I had started. The hardest thing is starting. That is, until you start, then you realize the hardest thing is to actually keep going.
Phase 2 - Little or no growth
The Garden
For the first few days and even weeks, it seemed like nothing was happening. I watered the garden twice a day for weeks, applied fertilizer and picked out the weeds by hand. What's with weeds? how come they grow so much faster than the vegetables? At this point, I lost a bit of motivation but kept watering and weeding all the same.
The Business
For the first few years of my business, I just worked on building the software. There was very little or no growth, but I kept going each day coding and building features. At this point, I had lost motivation. Motivation only lasts for a short amount of time. It ebbs and it flows, but you can't do the same with your effort. Your effort must remain constant. Without constant effort there is no momentum and without momentum you just stand still. You can't rely on motivation to get you through this phase of your business. Discipline and persistance have to take over now, even when you don't know if or when you'll ever succeed. Most fledgeling businesses won't progress past this point, which is a shame because the next phase is good.
Phase 3 - A growth spirt and your first harvest

The Garden
One day I woke up and the veges were suddenly starting to grow. Finally, my persistence was starting to pay off. I even took my first few leaves of kale and spinach and made a salad. Let the good times roll! Trouble is, we still had to keep going to the super market as the garden was only producing enough for one or two meals a week.
The Business
At some point over the last year or two Training Tilt started to get some momentum. People were talking about the software among themselves and more and more questions and trials were rolling in. Even though the business now had revenue, the outgoings far outweighed the incomings. I was topping the business up with personal money every month to pay for the systems and the advertising I was using to grow the business.
Phase 4 - Momentum and Automation

The Garden
The plants are now growing rapidly and I was getting a bit bored of standing there with the hose twice a day. I installed an automated watering system that switches itself on and off at dawn and dusk. Pretty cool and only cost me about $100.
The Business
Trials started to come in more regularly and there was a lot of things I was doing manually to help everyone get set up. It was a lot of repetitive stuff so I starting paying for some really good tools to automate the onboarding process. I wrote a lot of documents in our help centre to answer common questions I was starting to get. I even implemented our chat system to automatically suggest the help articles based on the text of a question being asked. That way a coach wouldn't need to wait for us to be online to potentially get the help they needed.
Phase 5 - Getting Complacent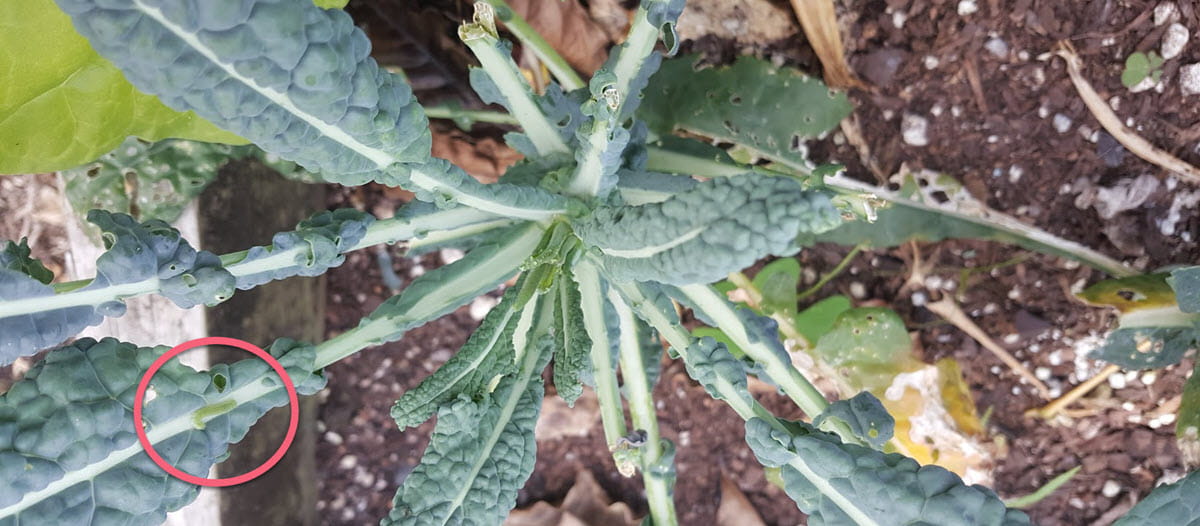 The Garden
Sometimes when you think things are going well you just pay less attention. Because I'd installed the automatic watering system in the gardenI wasn't standing out by the garden everyday. I was only really looking at it when I was pulling leaves for a salad. I started noticing a few holes in the leaves. I wasn't sure what they were from and didn't see any bugs or anything so didn't pay too much attention. Then all of a sudden the holes were everywhere and spreading badly. Half the crop was now infested with caterpillars. You know what I neglected to do? The simple act of turning over the leaves to see if there was anything on the underside! It didn't even cross my mind but when someone pointed it out to me it was obvious. That's the power and the danger of complacency.
The Business
One day I started getting a few complaints that the system was behaving very slowly sometimes. Nothing had changed so I dismissed it as a temporary blip. But then more and more support messages came in about it. I was right, nothing with the system had changed but what had changed was a gradual increase in the number of users on the system at any one time. It was this that had started causing the issues. When more than a few users were using the same functions at the same time under certain circumstances other users sessions were being blocked and their pages were freezing. Unfortunately, with software, it's not quite as simple as turning a few leaves over to see what's underneath. It took almost three full weeks of troubleshooting to determine the root cause of the problem and then another full week of development and testing to fix it. A very expensive problem.
Phase 6: Accountability

The Garden
Now I go out and check the leaves every day for the first sign of any potential issues. I don't want to use any pesticide so this approach should keep on top of it. It's time-consuming but much better than the alternative of losing weeks of careful nurture and care. I still use the automated watering system and my new hybrid approach seems to be working ok.
The Business
I've become very good at noticing the small signs or symptoms of potentially large problems. A minor complaint here and there, our automated error tracking system sends me emails when something goes wrong and I can look into it before a small problem becomes a big problem.
Phase Next:?
I don't know for sure what's next. I do know that I've learnt a lot along the way and built a lot of momentum that will keep things going in the right direction. I also know that I'll continue to make a lot of mistakes but that's when we learn the most.
If you are currently in one of the earlier phases of your business then hopefully you'll be able to avoid some of the same mistakes I've made.
Happy gardening and business. Hit me up with any questions you have about business or gardening using the chat box.
Take our Free "Authentic" Marketing Course for Coaches
Designed for endurance sport coaches. Marketing doesn't need to be pushy. The best marketing simply creates a win-win relationship between you and your customers. Take the simple 6 part course to learn more.