Here's What's New for Coaches at Training Tilt
September has been a very busy month for the dev team at Training Tilt. We launched our public roadmap that allows coaches to submit their own ideas and vote on others to help shape the future of Training Tilt. And then we went straight into build mode based on all the awesome ideas and suggestions that came through. Here's a summary of what we've built so far with your help.
Send Planned Workouts to Garmin
A big exciting one for us and Garmin users. Athletes and coaches can now send structured workouts directly to Garmin Connect so workouts show up on Garmin devices. Read more about how that works here.

Sample Threshold Values to Display Actual Power, Pace, HR and Speed while Building Workouts
Building structured workouts with threshold percentages just got a lot easier. Now coaches can use a "Sample" threshold value when building the workout using percentages to see the corresponding actual Power, HR, Pace and Speed values. Read more about how that works here.

E-commerce and Membership Improvements
A bunch of improvements to our e-commerce "products" and "membership plans" features! All these features are designed to make it easier for coaches to sell products and services and manage their memberships. Read more about the details.

Cadence in Structured Workouts
Athletes and coaches can now use cadence in structured workouts! check it out here.

Training Zones on Calculators Pages
Coaches now have the calculator parts of the training zones feature available on the calculators section on the private and public pages. More info here.
Distance in Structured Workouts
Coaches can now use distance and time when prescribing structured workouts. You can set the entire workout to be time or distance or use a combination of the two. Check out my video showing how it works.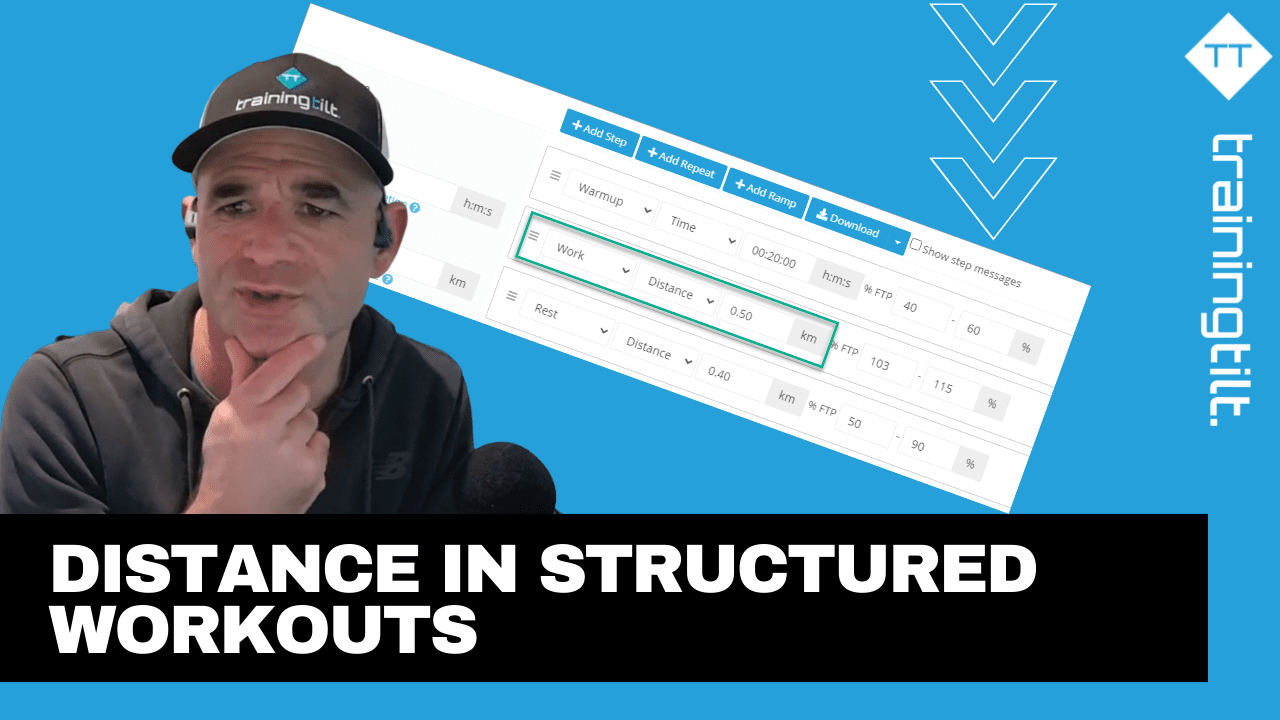 Coming Soon at Training Tilt
New Features and Improvements
You can see our full Roadmap with all our plans and ideas here and next on the release schedule are;
Ability to upload zwo files and generate structured bike workouts

Select multiple workouts at once and delete in bulk from the calendar or training plan.

Prescribe structured workout intervals using the "Open" duration and intensity
Partnerships
We are currently working with both Zwift and Wahoo so athletes can more easily access their workouts on the systems and devices they love to use. We are still in the early stages of these partnerships. There is a lot of demand for these integrations so please reach out to the teams at Zwift and Wahoo and let them know you are a Training Tilt coach and would love to see the integrations, this will help immensely.
News from Our Partners and the Endurance Community
Some big news from Ironman in September that the World Championships have moved out of Kona for the first time and will be in St George in May but back to Kona in October. Both will be official world championship races and both in 2022. You can read more about that from our friends at
Endurance.biz
Take our Free "Authentic" Marketing Course for Coaches
Designed for endurance sport coaches. Marketing doesn't need to be pushy. The best marketing simply creates a win-win relationship between you and your customers. Take the simple 6 part course to learn more.