Coach Spotlight is our special series where we feature one of the coaches around the world that makes Training Tilt possible.
Today we have Tony Troccoli from Coach-Tony. Tony comes to us from Rancho Cucamonga, California.
Tony is a long time user of the Training Tilt platform and joined our Early Adopter program in 2014 to help us grow and develop the software.
Tony started coaching over 20 years ago, he is a PC athlete without the use of his left arm.
Tony had this to say about why he became a coach.
"After completing several Ironman, I was frequently asked for advice. I decided to get certified as a coach before attempting to teach or give advice." - Coach Tony.
Tony has many industry certifications including USAT Triathlon Certified Coach, USA Cycling Certified Coach, Slowtwitch FIST Certified Bike Fitter and Slowtwitch Certified Cycling Power Coach.
You can learn more about Tony's thoughts on the benefits of hiring a certified coach over on his website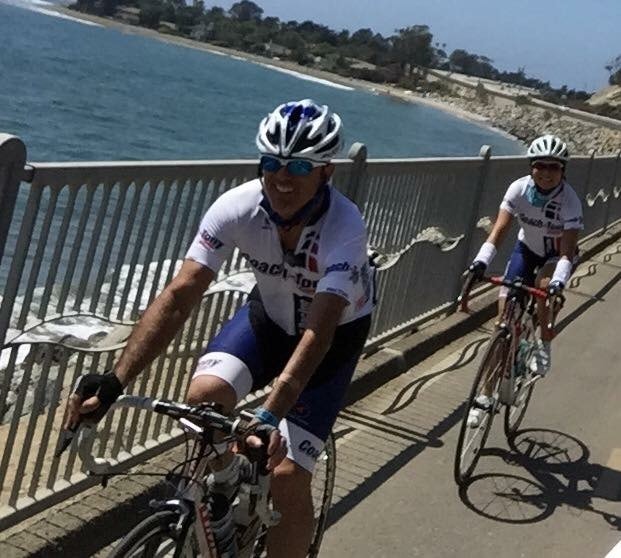 Why might other coaches benefit from hearing your story?
Gain knowledge from experience and reduce their learning curve. Compare and contrast strategy to enhance their coaching tools.
What would you say is the greatest success you've experienced building your coaching business?
I have helped people accomplish what they once thought was impossible. For example, I have helped grandmothers and mothers with 3 small children finish a full Ironman. I have helped new runners reach Boston. Once people do one thing they thought was impossible, nothing is impossible to them.
What would you say is the greatest failure you've experienced building your coaching business?
Establishing a robust online (non-local) clientele has been difficult. How and were to market within budget to connect with new athletes and establish trust is an area where I can improve.
How would you describe your ideal coaching client? and why?
My ideal client is one who is a student of the sport and seeks to learn. Coaching involves teaching. Working with clients who apply teachings and see results is rewarding to both the teacher and the student. This enables for a repeatable process that expedites performance improvements and results.
How do you think your coaching peers would describe you?
Accomplished, experienced, knowledgeable, creditable, qualified, and honest.
What are your coaching philosophies? and how did they come about?
Establish a working relationship
Teach more than Coach
Listen, assess and adapt to client needs and goals
Cheerlead
These came about through experience, trial and error.
You can learn more about Tony and Coach-Tony on his website or on Facebook at @coachtony
Take our Free "Authentic" Marketing Course for Coaches
Designed for endurance sport coaches. Marketing doesn't need to be pushy. The best marketing simply creates a win-win relationship between you and your customers. Take the simple 6 part course to learn more.