Coach Spotlight is our special series where we feature one of the coaches around the world that makes Training Tilt possible. Today we have Rob Dallimore of Foot Traffic Endurance Sport Coaching. Rob comes to us from Auckland, New Zealand.
Rob was user number 1 of the Training Tilt platform back around 2012-2013 before it was released to the general public.
At that time Rob was just doing 1:1 coaching but was beginning to understand the limitation that approach was having on the growth of his coaching business.
With over 30 years of experience in endurance sports, Rob has provided us with invaluable feedback and advice from an athlete and coaching perspective and in turn, our software has helped Foottraffic reach a much broader and larger customer base through a combination of 1:1 coaching, online memberships, training plan sales and the tools to grow a vibrant and inclusive community of athletes and coaches.
Rob has a very progressive philosophy towards his coaching and his business and is always willing to adopt new technology and new approaches. This attitude has served him very well and he has quickly become one of New Zealand's most well known. liked and trusted endurance coaches.
If you ever find yourself at a race in New Zealand, Rob will likely be there. Rob is one of the most likeable, friendly and enthusiastic characters in the New Zealand endurance sports community. If you see him, say hi and you are sure to get a great response.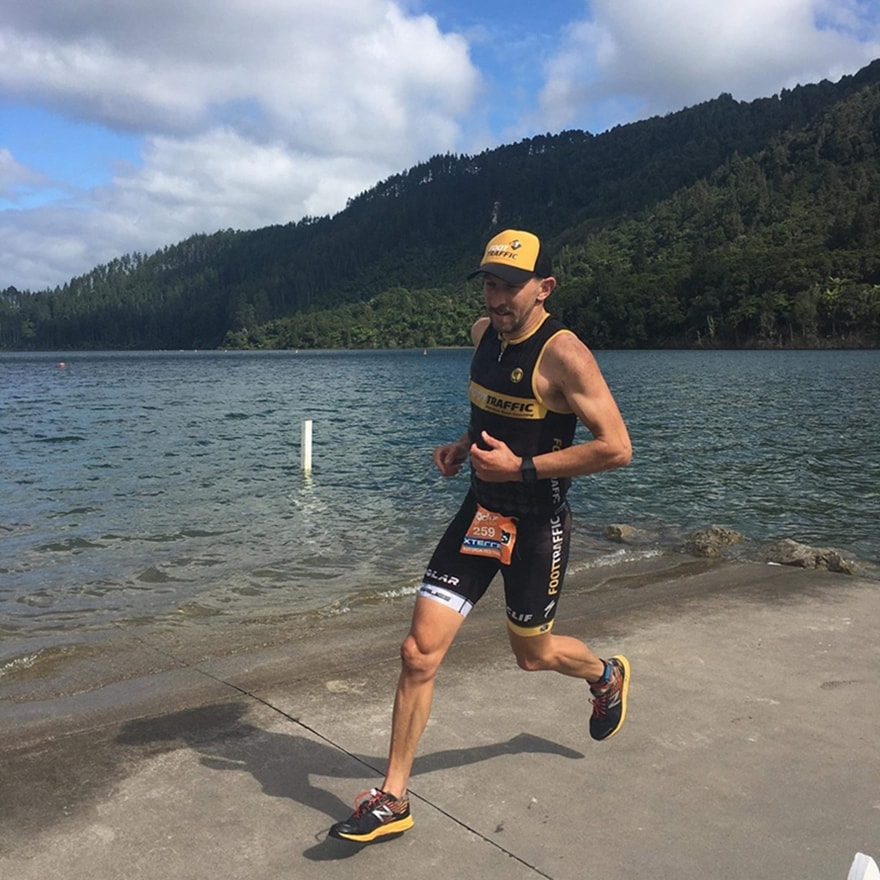 Why might other coaches benefit from hearing your story?
We started from a level where we were primarily providing Coaching to athletes on a 1:1 basis. This was good, but we were limited by the number of athletes we could manage at any one time.

Through the process of using Training Tilt's triathlon coaching and business platform, we have been able to expand our Coaching Business to provide training plans to a wider audience, at a cheaper rate than our 1:1 athletes.

This has enabled us to increase our revenue without too much work behind the scenes. We now have a vibrant and diverse membership base, with a variety of experience. This creates an awesome supportive and inclusive community.
What would you say is the greatest success you've experienced building your coaching business?
Reaching a much larger potential client base than we had prior to using Training Tilt. In the past we were quite limited as to the number and the type of client we could take on. Today there's no limit, and we really have something for most levels of experience and personal circumstances.
What would you say is the greatest failure you've experienced building your coaching business?
Letting things get away on me.
One thing that has to happen is always being present and on the ball when it comes to marketing, updating content and refreshing Training Plans. This continues to be a challenge, but we're getting there by improving systems.
How would you describe your ideal coaching client? and why?
Whether they are a 1:1 client or an Online Member using our database Training Plans, the ideal client is one who understands the importance of community and gets engaged as often as possible. This creates a fun and vibrant atmosphere where people feel comfortable reaching out to the group and sharing their own experiences or advice.
How do you think your coaching peers would describe you?
Always current in the latest technology and not afraid to get out in front of the crowd with marketing and promotion. Understands the value of an athlete community.
What are your coaching philosophies? and how did they come about?
I enjoy helping those athletes who are keen to learn. I prefer to work with athletes who want to reach that next level in their performance and who are prepared to look beyond ways that they are accustomed to training to achieve this.
This has come about from being in the sport for over 30 years, and previously having a successful career as a Sports Podiatrist....I have learnt many things and made plenty of mistakes over that time.
When did you start coaching and why did you decide to become a coach?
In 2008 I started Coaching myself. I was already involved with a small Coaching Community and things just emerged from that involvement. Word spread pretty quickly that I was Coaching, and I decided to stop working as a Podiatrist and took up Coaching full time.
Why has Coaching changed so much over the years?
Technology now means that the Coaching space is completely different. The old adage of "that's not how we did it in the good old days" is no longer relevant. The current method of Coaching online, and having access to data readily means we can analyse and modify and athletes training instantly. This has reduced the risk of injury and increased the overall performance of our athletes.
A good Age Grouper 10 years ago would not be as competitive as a similarly equipped age grouper today. Technology has led to massive gains in athlete performance.
Here is an example of some of the work Rob has been doing with Foot Traffic Endurance Sport Coaching
You can learn more about Rob and Foot Traffic Endurance Sport Coaching on his website or on Instagram at @foottraffic_coaching and Facebook at @Foot Traffic Endurance Sport Coaching
Take our Free "Authentic" Marketing Course for Coaches
Designed for endurance sport coaches. Marketing doesn't need to be pushy. The best marketing simply creates a win-win relationship between you and your customers. Take the simple 6 part course to learn more.