Coach Spotlight is our special series where we feature one of the coaches around the world that makes Training Tilt possible. Today we have Darryn Berry of Performance Multisport. Darryn comes to us from Pretoria, South Africa.
In 2018 Darryn became passionate about doing more than just physiotherapy. He also had a desire to get people to strive for more than just normal. "Endurance sports allows you to push your boundaries over and over, and I have a burning passion to assist people in this process."
Darryn has combined his skill and knowledge as a sports physiotherapist with coaching. This unique mix has enabled him to really produce scientific yet simplified training programs. Darryn is committed to a process of growth and learning not only to his clients but also to himself.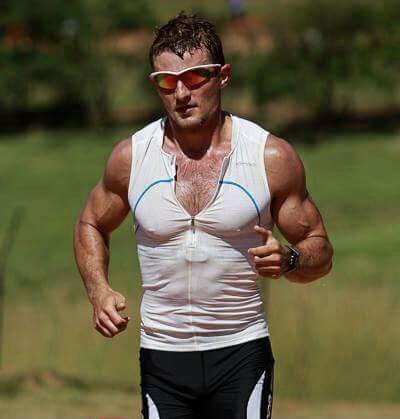 Coaching Philosophy
Darryn values simplicity and quality over quantity, enjoyment and balance.
"My philosophies came out from my own struggle of finding a program to train with that really works in the small amount of time I have. I also found a lot of generic training plans really complicated. Using my sports and exercise knowledge from my studies, I developed a structure that is simple yet effective. I believe that if the basic principles of training, physiology and exercise prescription are used, then an athlete can achieve great success in a limited amount of time."
Successes, Failures and Challenges
Darryn has built a community of people that enjoy training together and doing life together. This is how Darryn measures success. It's more than just training for a lot of weekend warrior athletes, Darryn strives to build more than just training plans and workouts.
Building a community comes with a lot of challenges including slow growth in terms of numbers partly due to not being able to provide 100% effort to coaching as Darryn is primarily and firstly a physiotherapist.
Darryn looks for clients that have dreams and aspirations bigger than they believe they can achieve. Clients who are disciplined and enjoy training hard but also enjoy whichever sport they are participating in.
The Multi-Disciplinary Approach to Coaching
Darryn uses training load monitoring with all his athletes. He has developed a model based on sports research and particularly his own research for his master's degree, where he examined how training load affects injuries in Ironman athletes.
The tool he uses is evidence-based and very simple, not requiring any of the heavy data mechanics that is driven by other platforms. This caters then for your average weekend warrior athletes who may have limited access to such data and devices. On a weekly basis uses the data he gathers to modify and progress/regress training the training for all his athletes.
"The principle of training load monitoring and manipulation is not new, and as a physiotherapist, I am able to fully understand the use of this concept as it relates to injuries the same way."
You can learn more about Darryn and Performance Multisport on his website
Take our Free "Authentic" Marketing Course for Coaches
Designed for endurance sport coaches. Marketing doesn't need to be pushy. The best marketing simply creates a win-win relationship between you and your customers. Take the simple 6 part course to learn more.