As your coaching business grows you may want to build a team of coaches that work together to get the best results for individual clients.
This might be a mix of generalists and specialists like triathlon coaches, running coaches, cycling coaches, strength coaches and nutritionists. Each coach needs access to a client's training plan and other resources.
Although you want to provide access to multiple coaches to individual clients, you may only want them to have access to the specific clients they are assigned to but not all clients. Some coaches might be part-time or brought on just for a specific client so it's important to be able to limit what access they have to the coaching platform as a whole as well as which clients they have access to.
We've just released a more comprehensive way of managing a team of coaches and their access to individual clients.
You can now assign a primary coach to a client but also assign additional coaches as part of a "Coaching Team".
Assigning Coaching Teams
To assign a coaching team simply edit a client account and assign the primary coach and/or the members coaching team.

This increases the flexibility of the platform and allows multiple coaches to manage a single client while maintaining other security aspects of the platform.
Previously if you wanted more than one coach to access a client you would either need to share a coaching account or give the coaching team access to all of the athletes in the system.
Now you can maintain the integrity of the system by restricting coaches to only their assigned clients but they will be able to see clients they are the primary coach of or part of the coaching team.
This is the setting on coach accounts you can use to maintain this security.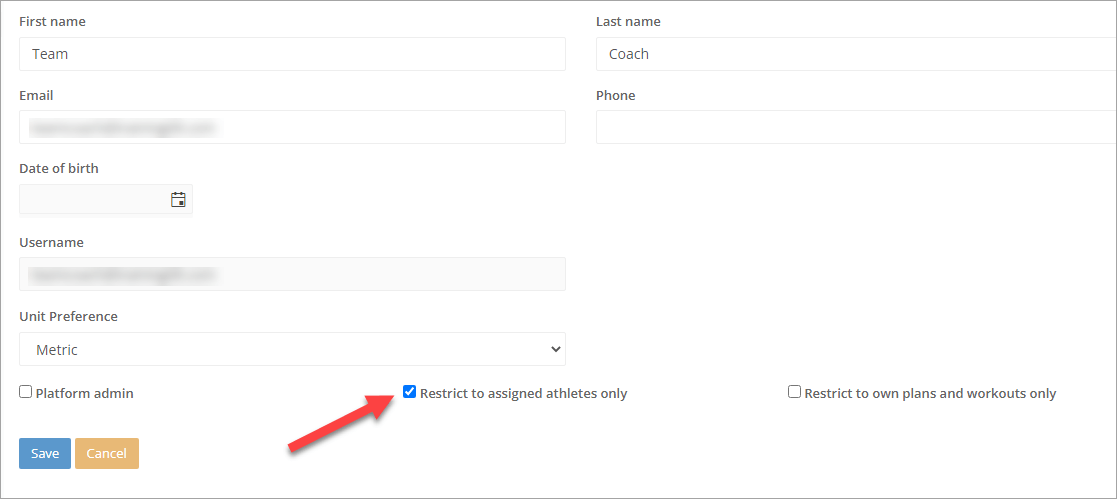 Notifications
Coaches can now decide what types of notifications they want to receive based on whether they are the primary coach or part of a coaching team. This will save coaches from being overwhelmed by notifications if they are playing just a minor role in coaching a client.
Each notification setting related to coach-client interactions now has a "Primary" vs "Team" setting so that coaches can configure them independently.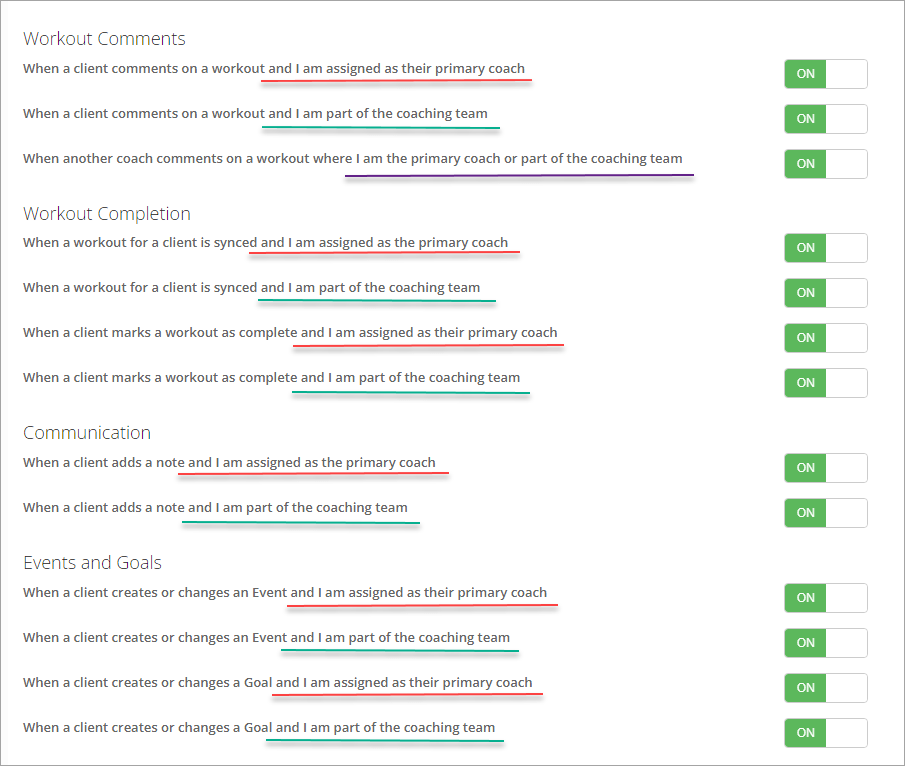 Thanks to everyone who contributed feedback that helped to form this new feature, and we hope this makes it easier to manage your coaching teams in a more comprehensive and professional way.
You can see all our feature announcements here
Take our Free "Authentic" Marketing Course for Coaches
Designed for endurance sport coaches. Marketing doesn't need to be pushy. The best marketing simply creates a win-win relationship between you and your customers. Take the simple 6 part course to learn more.