I did my first full distance Ironman a month ago. It was an experience. Since then I've had, ample reflection time, a bit of a vacay, a hitout race and a killer training block. Next 'A' race on the cards, 70.3 World Championships, time flies even when you're in your 20s, only 33 days away! (at the time of writing).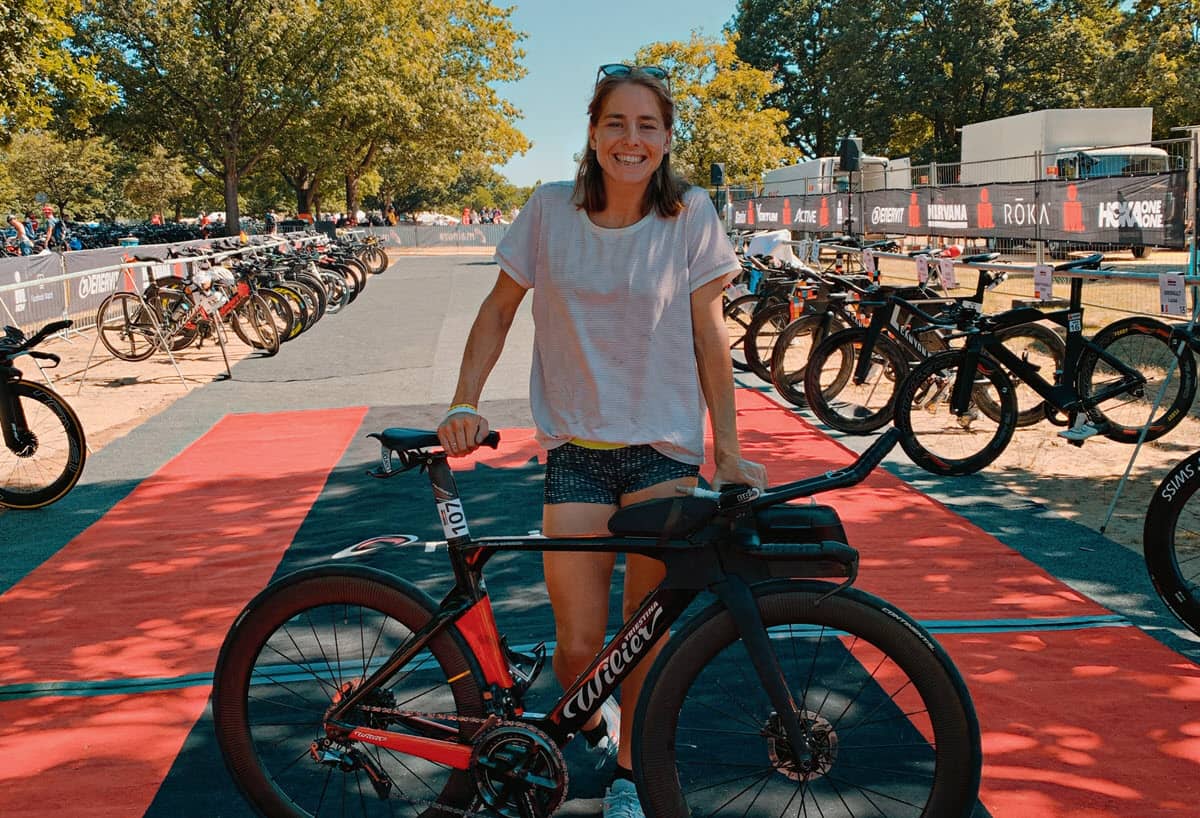 Frankfurt Ironman, European Championships - 4th place
I'll be honest, I underestimated this one. Fellow competitor remarks were, you won't understand it's full honorary impact until you do one. I can now join that party and second that.
It was a shorter than ideal short build-up, a few minor interruptions from sickness and bruises, and in hindsight, I might have liked to pick an Ironman towards the end of my Altitude training block. But, how often do we get the perfect race lead-in, getting to the start and the finish line is basically part of the race, pros and age groupers alike.
Overall 4th at a Continental Championship event is epic. And I loved the process. Logging some big run milage and certainly not skimping on leg speed, the mental prep, and excitement of a new event and the race prestige and atmosphere. I gained a lot.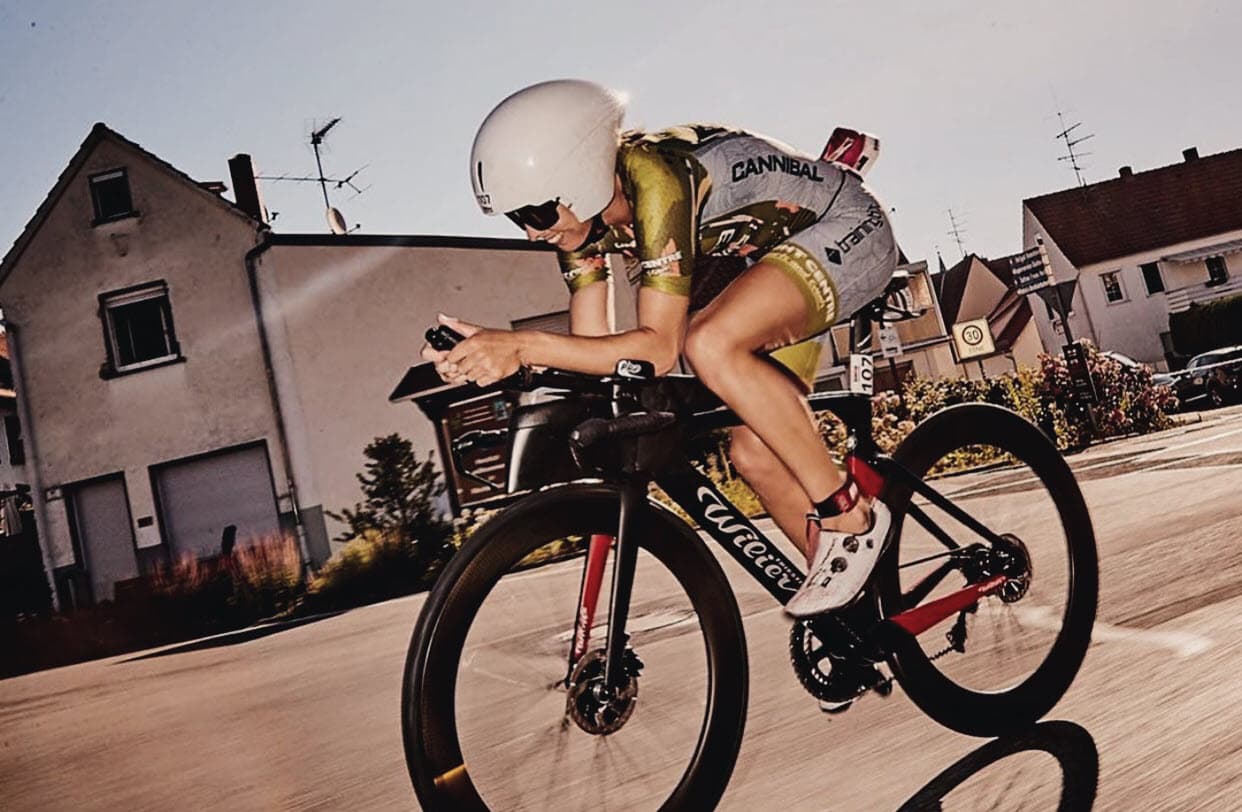 However, I can't help but feel a bit defeated by the distance. I swam awesome on the feet of one of the best swimmers in our sport. I biked great to start, knew I was pushing the envelope, but also knew that usually pushing at the start balances out to an ideal average heart rate, power and IF, right on the limit of my threshold, to run well off the bike. I ate a well-calculated balance of calories, surprisingly didn't enjoy my mars bar 'treat', that in the 39deg heat had turned to gel consistency, but had no problems keeping a healthy gut until 35km mark on the run. Things went downhill (except for the course) at about 120km on the bike where my legs simply dissolved. The magical second wind I'm often gifted with didn't come this time. I started the run with the frame of mind of a whole new race, aware of how much you can gain (or lose) over the 42km. I was conservatively comfortable and optimistic the first 10km. At 22km (when I normally would be finished) the realisation I was only halfway through the marathon hit me with unbelievable devastation and emotion I drew a few tears. I reminded myself that food releases happy hormones and that post-race regrets are so much greater than my current pain. Followed by a few cheers from familiar faces I managed to climb the ladder out of my temporary meltdown. Maybe a semi-dramatic detail of the day for a professional, but it's all relative.
No one enjoys being beaten by an inanimate thing. And not a super accurate depiction of my form. So for sure, I'll be back for another shot towards the end of this year. Kona is still a very cool goal.
Wilier, Venice, Italy
An incredibly windy trip over the mountain range, through the narrowest brick wall, lined local roads, to visit Wilier and Venice. Nice to meet the team in person and inspiration to learn more Italian than ciao 'Grazie' and 'Ciclismo'. I was in awe to see the 103 years of history the bikes hold, the classical alloy ramata (copper), Pantani's K2 holding the Alpe D'Huez record, and Magnis with the seat stay suicide shifters. The owners live next door to the HQ which is still in the same town the company was born. And the pizza down the road is dangerously good. A fascinating insight into the innovation of the details, 3D software and the pro tour rider bikes, some exciting 2020 progressions, and pretty paint jobs. Lucky to do some iconic Italian climbing on the 6.5kg Wilier Zero roadie. Also filled in a good few days with my favourite form of post-race active recovery, tourist-ing the streets and galleries with a camera.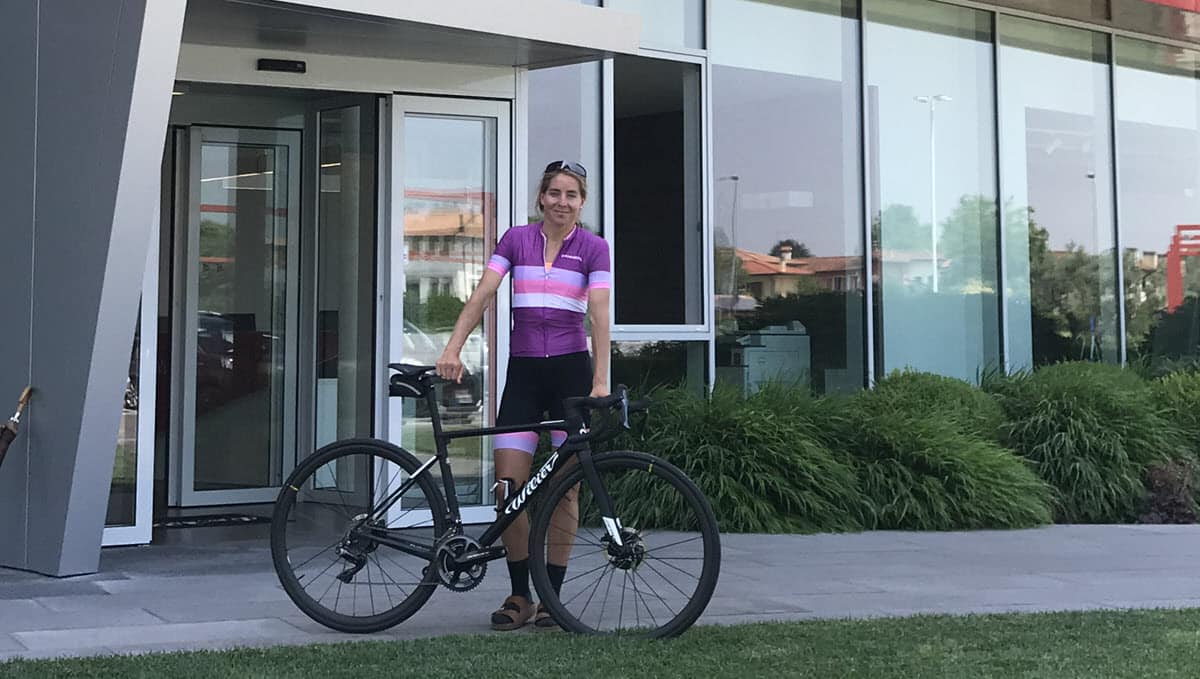 Hills district Camp, St Moritz, Switzerland
The camp is going strong. Big gains and Impressive race results by many. By now we all know each others choice of training hours (ranging from 4 am - 11 pm), weaknesses, midnight snacks and who's not a morning person. We've been loving blue skies and brilliant sunshine, triple bike days with stunning roads and incredibly generous cars. Though we've also been enjoying the sweaty mess of team turbo sessions with noise-cancelling headphones for the groaning efforts and questioning the logic of carpet on the gym floor. Runs dressed like Michelin men. And attempted open water swim sessions after an overnight snowfall.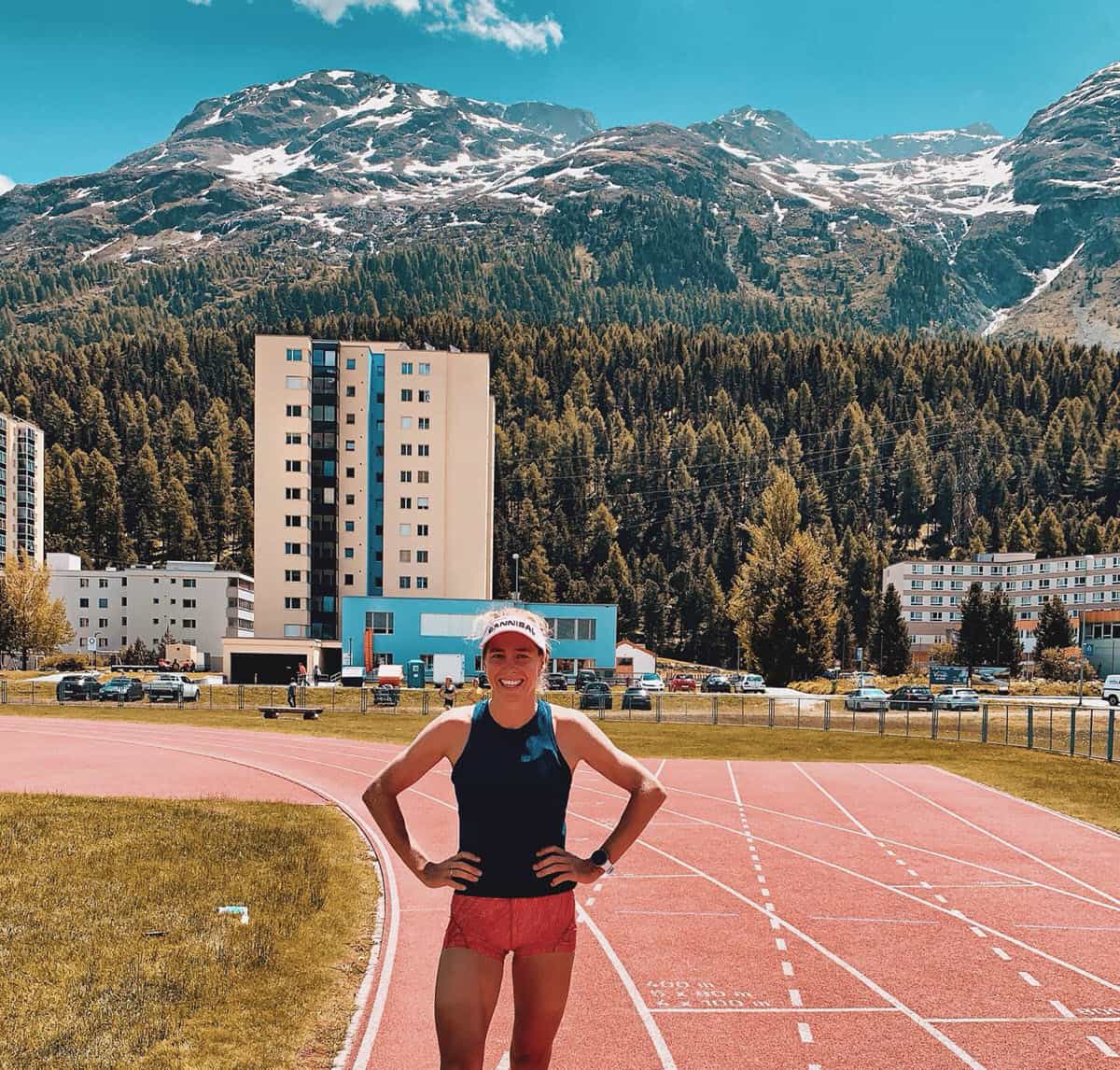 I also had to discover the hard way, that the combination of a couple of easy weeks and the novelty of delicious bread, cheese and chocolate, make your running shorts look more like a thong. #raceweightmotivation. Since then, I've had a nice array of 1min - 10min heart rate, speed and power PBS up mountains and on my favourite gravel track run loop.
5150 Zurich, Switzerland - 3rd place
Last ish minute race addition in close proximity, and the events last year in its stunning city-centre location. An entertaining road trip down and good to get my body back up to speed. Fortunately, prizemoney just covered our parking ticket and fuel tank fill. 3rd place behind 2 stella girls, and a heap of motivation to hit another line in good form.
Next up
70.3 Poland this weekend, Alex is flying over to race as well, then join in for another 3 weeks of St Moritz Camp through till 70.3 World Championships, Nice, France.
Take our Free "Authentic" Marketing Course for Coaches
Designed for endurance sport coaches. Marketing doesn't need to be pushy. The best marketing simply creates a win-win relationship between you and your customers. Take the simple 6 part course to learn more.