Traveling racing and training, I'm super appreciative of being back in the bright after enduring what felt like 3 winters. After discovering some form (that, of course, I never thought would come back) I decided it was a now or never moment to hit the start lines of some more Championship events. I dialed in a couple of races in the humid bustle of Asia, and have made it to Europe to get some mountain air team training in me, in preparation for my first real deal at long course racing, and build through to 70.3 World Champs.
I actually wanted to keep home as a base this year and do short return trips combining 2-3 iconic races. However, there's a reason when you tell people where you're from, they reply "Oh beautiful, I'd really like to go there, one day..''. The expense, plus the cankles, are a little too much for the body. So seemingly simple, and learning from my 2017 fun but impractical Contiki, this year I have a couple of reliable training bases, a squad environment and purchased a Qantas club membership entitling 52kgs luggage, aka a sneaky 70.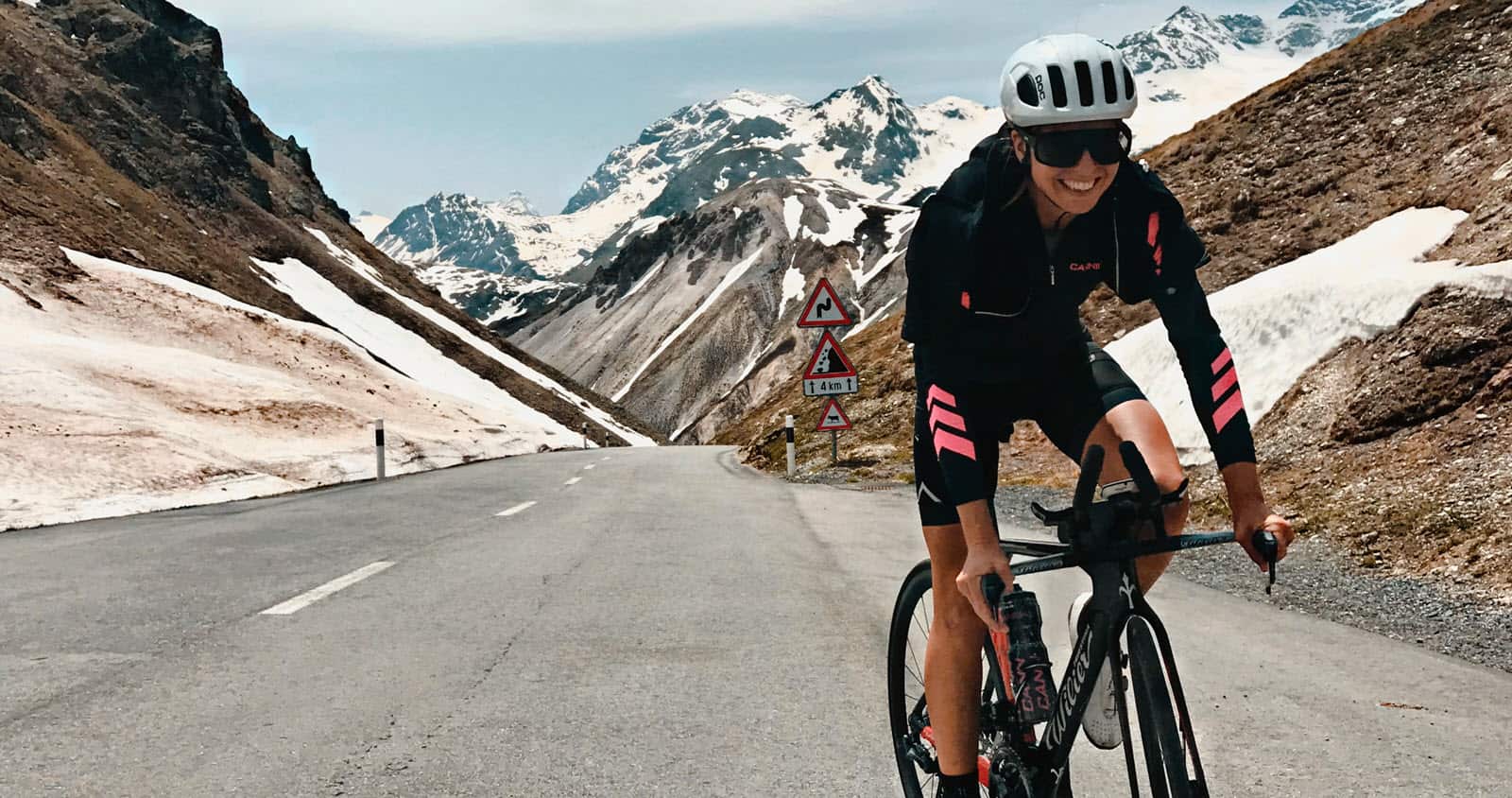 Asia
Phuket camp.
Familiar territory, heat training, and the simple life. Alex and I set up base for a month, we actually still own scooters there, and our favourite fried rice store and americano frappes greeted us with open arms. Heat training always works wonders for my fitness, and it has been a rewarding training base, but like when you re-watch your favourite childhood movie as an adult, it's never quite as good as you remembered. Mind you, having spent so much time here, it dulls down the 20km tourist wander temptations on your rest days so training was solid.
Davao 5150, Philippines.
I always love racing in the Philippines, they have their awe of atmosphere and encouragement no matter your ability. It's also special as a professional, with a true 'pro' experience no matter our tier on the circuit. Beautiful sunrise swim, criterium like bike, hot run. 1st place.
70.3 Asia Pacific Championships, Vietnam.
We got to test one of the essential athlete traits of adaptability from the get-go. We had the wrong entry visa to board our flight. A few hundred $ later and some photoshopping skills done somewhere in Vietnam, we arrived. The start list unfortunately struck by race day, so like they say making to the line healthy and uninjured is half the game. I swam well, biked okay, but off the bike with 2 other girls and one way up the road, someone was going to miss out on a podium spot. Massive weekend highlight for me anyway - I qualified for 70.3 World Champs, Nice, France. 4th place.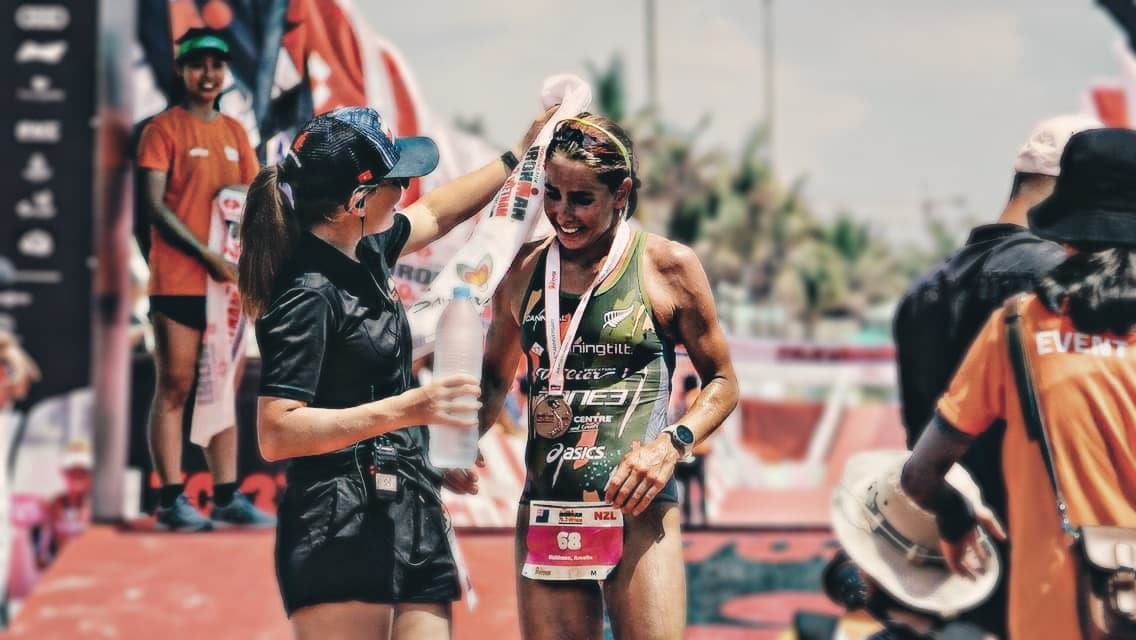 Logged a couple more weeks of training in Phuket. Alex and I parted ways with the idyllic Thailand beer and sunset on the beach. He raced in Subic Bay and Japan (also earning qualification to 70.3 Worlds!) and I headed further west to the land of bread, cheese, and chocolate.
Europe
Challenge Championships, Slovakia.
Not a perfect build up for this one, sometimes this can ignite the fire, and sometimes it just dulls it out. I carried a husky throat round for a good few weeks in Asia and got hit by a car. Silly little things that don't derail you, but fester and take their toll on being able to dial in that prime consistency of hard work. Awesome opportunity to line up within a strong field and see where I'm at none the less. I seriously struggled in the cold-water temperatures, but something in the future I seriously need to learn to acclimatise too. Lonely flat bike, cool cross-country run. 6th Place.
St Moritz, Switzerland camp.
Apparently the second most expensive tourist town in the world! But if you're vegetarian-ish and work a deal to stay in the 5star hotel staff house, it's steep but affordable. A key training base for trisutto athletes so Cam and our Hills District squad are here, it's at 1800m altitude and it is quite possibly the most naturally beautiful tri training destination going.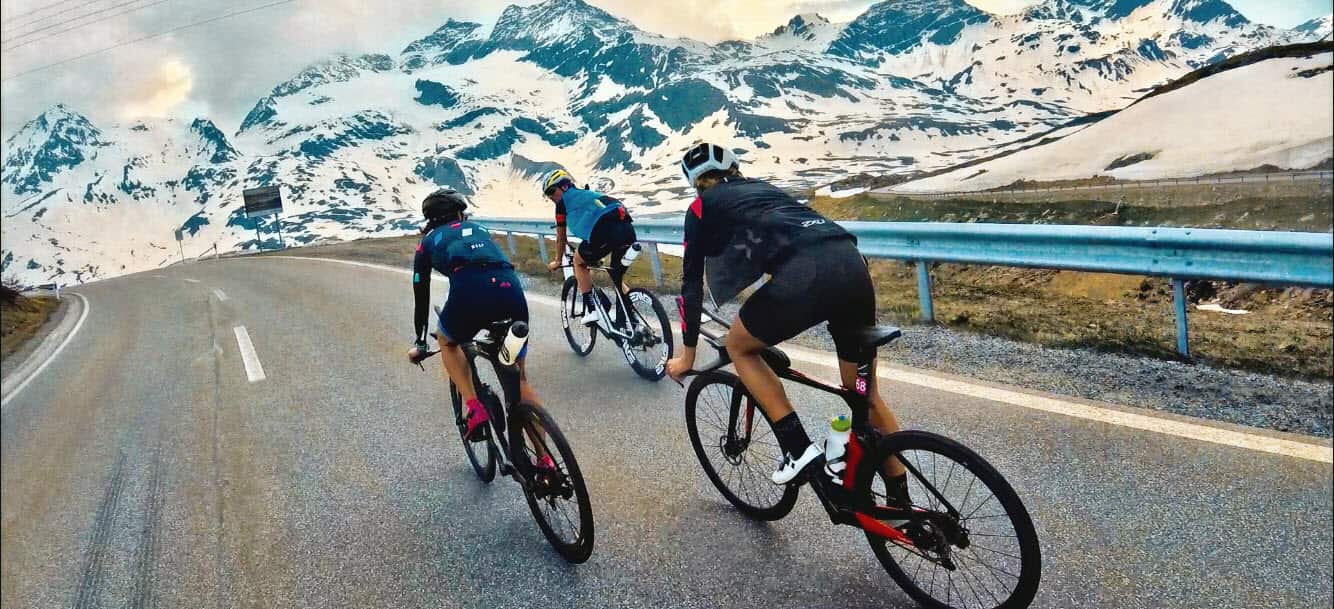 Ironman
I unearthed some winter attire and mentally prepared to be exhausted for the next few weeks. I've been wanting to race an Ironman for a while now, so we picked an iconic one - European Champs Frankfurt, Germany. You only get to do your first once, so may as well make it a spectacular one, and if something goes wrong at least the aid stations are fully stocked with treats.
Coming from the heat I didn't notice any obvious difficulties at altitude, but we did take it easy the first couple of days anyway, so maybe that's why! I'm quite enjoying the maybe mundane routine time spent between, my cosy room, the shared kitchen banter and awkwardly spaced out sessions without work in between. Most days we all start with a swim together, with a couple of different sets and time cycles. Later brake into smaller groups for bike and run sessions race schedule dependent. I'm loving having good people always there, even if it's just for the warmup.
Comparatively to my norm (which is still loads of strength compared to my previous norm), it has really just been an extra hour or 2 tacked on to my rides, and a gradual build of long run day. Battling with running injuries over the years makes counting kms like a drug lord counting 100 dollar bills, and I hit my highest weekly run volume ever (107km), and, my longest run ever (3hrs), 98% on undulating dirt trail, and although I was quite ready to finish at about 2.40hrs, hitting the 3hr mark gave me a grin ear to ear. It was a Sunday morning and the number of old people, dogs and kids out there with a combo of Grutsie, Ciao and Guten every time was awesome.
So Ironman in about a week, I'll let you know how it goes.
"There is no dishonor in losing the race, only in not racing because you are afraid to lose."
Take our Free "Authentic" Marketing Course for Coaches
Designed for endurance sport coaches. Marketing doesn't need to be pushy. The best marketing simply creates a win-win relationship between you and your customers. Take the simple 6 part course to learn more.